light weight!
Although we like to think of ourselves as a heavy weight in the laser tag industry, at 650 grams the Q2000 Pro vest weighs less than a tablet! The entire Q2000 Pro system can be controlled via a tablet, including the Hydra upgrade. Hydra controls lighting, audio, video, smoke & effects machines, even sliding doors (demonstrated in our Hydra upgrade video).
missing in action
The vest and gun combined has over 20 shot and hit point sensors, ensuring every shot counts. Acquiring a target at range is made easy as the Q2000 gun can shoot in excess of 60 metres. Real time scoring is achieved via wireless communication. Game data is streamed constantly between all devices allowing the scoreboard to display real time scores!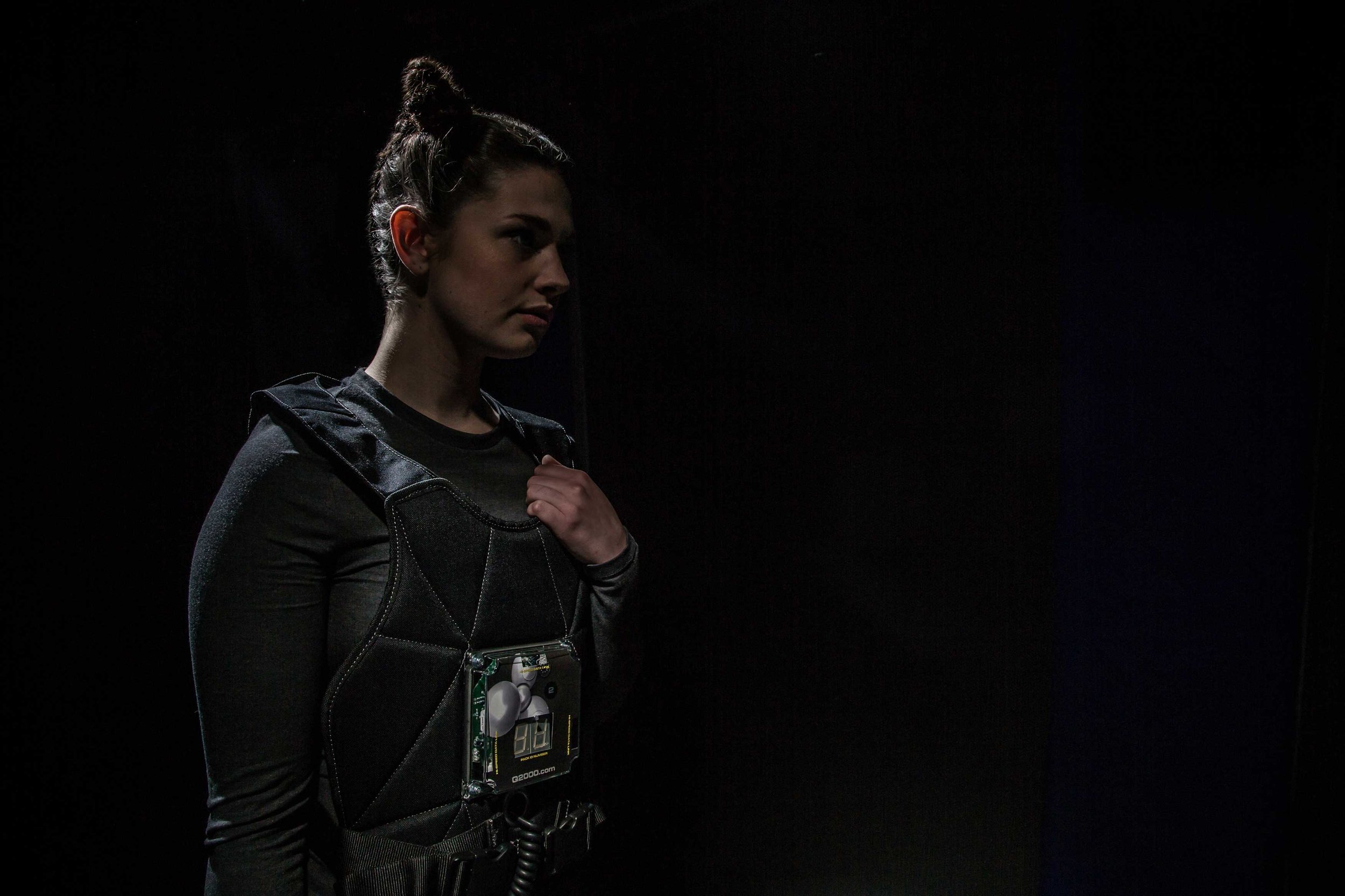 weapon modes
Q2000 Pro has 8 weapon modes and 8 bonus modes. Keeping your customers interested has never been so easy. One customer favourite is Autofire - a fully automatic mode shooting up to 8 shots per second!
With saveable game formats you can make the game as simple or advanced as you want; a game can be selected and run with a few clicks of a mouse or taps of a tablet. Up to 64 players can play team or free-for-all games, for between 1 minute and 4 hours, if your customers can last that long...
Low Battery!
In a world of portable devices, we are constantly worried about battery levels. No need to worry about the Q2000 Pro pack; it can run for 14 hours of game play on a single 2 hour charge!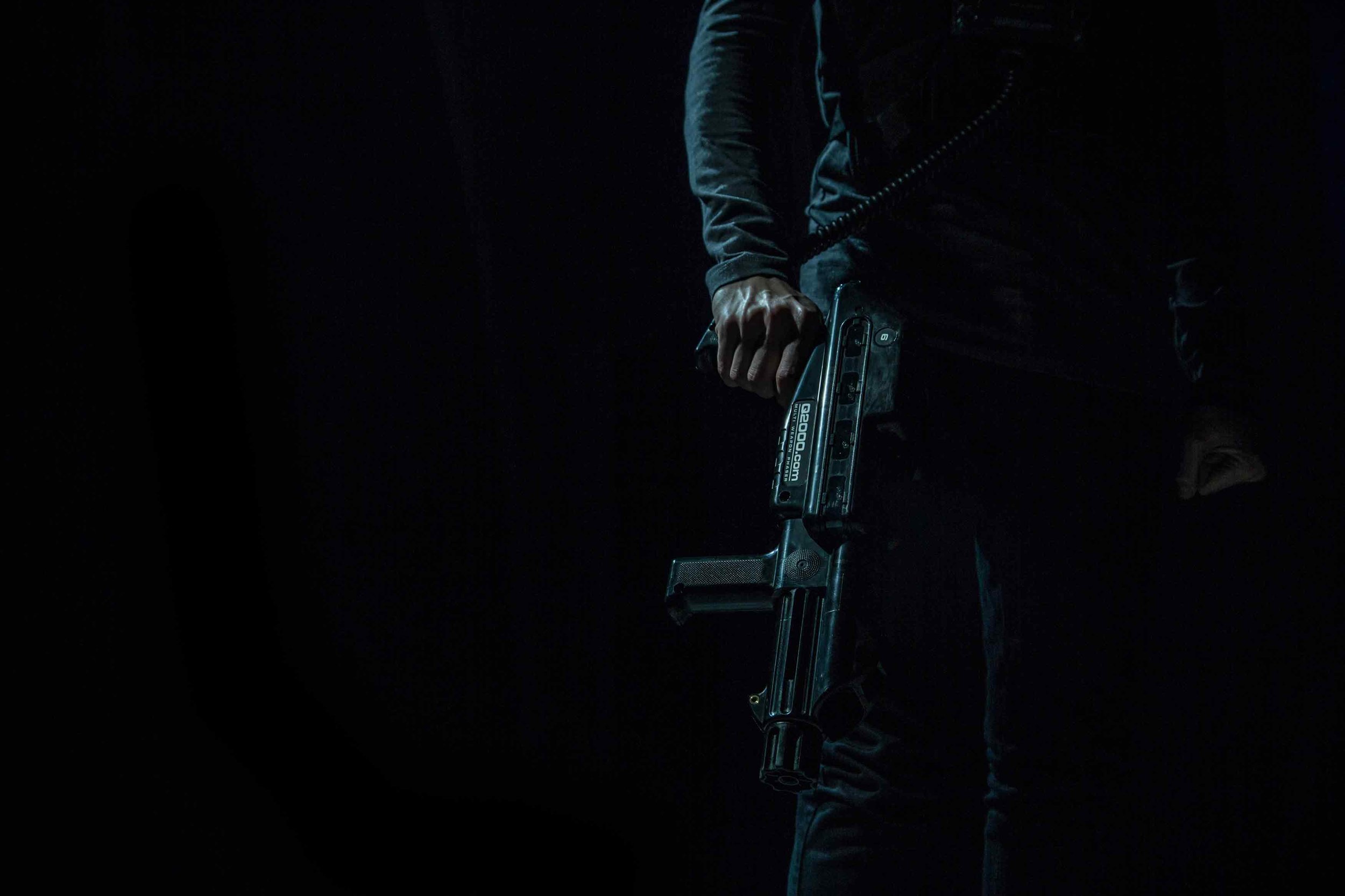 Tough & Robust
All the products in the Q2000 range are tough, robust and proven in the market place. Meno continually invest into the research and development of our equipment with an emphasis on function and design.
Military grade materials are used throughout Meno products; guns are made from hard-wearing injection moulded plastic. The Stealth vest is created from a high destiny, ultra hardwearing, water resistant material, paired with light weight aluminium and polycarbonate plastics. The Stealth vest is super light and comfortable, perfect for all shapes and sizes.
Looking good For our Age!
Established in 1992, we have customers who have operated the same equipment for over 15 years and others who are on their third system, demonstrating our free life time support is for the life time of our equipment. Meno also offer a full service agreement package that will cover every single part of your system for a fixed yearly or monthly fee.
Payment Options
Meno understands how difficult is can be to start a business. This is why we offer many different ways to pay for equipment: outright purchase, lease, rent or revenue share. Restrictions apply. Why not call today and discuss the best option for you?
No Hidden Charges
None of us like hidden charges. That's why everything supplied by Meno is listed clearly in our price list and there are no nasty surprises.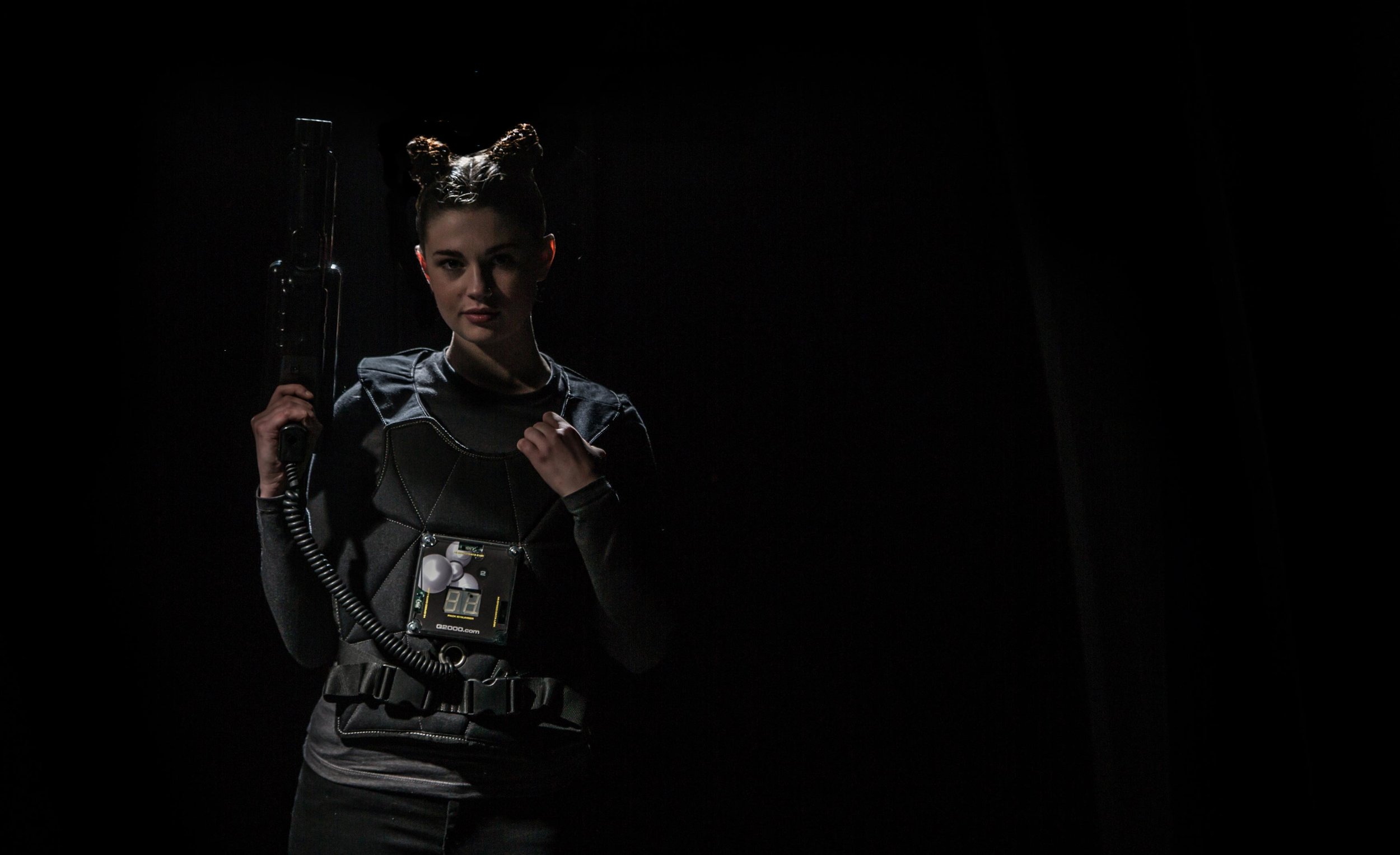 Repair & Servicing
Q2000 comes with full technical and operational training, enabling customers to repair Q2000 equipment quickly and easily. Thanks to our simple plug'n'play system, most repairs can be carried out onsite. If the repair is too complex to be carried out on site, it can be returned to Meno where the repair will be carried out asap.

All our equipment is supplied with 12 months parts and labour warranty, alternatively customers can take-out a service agreement for total peace of mind.

Check out our comprehensive online spare parts store.
Complete Control
With thousands of game formats your customers will keep coming back for more. Simple to use, our latest game software has many features and can run stand-alone or be integrated with our upgrades: from the Booking Diary and EPOS, to Membership and gift cards.

The Auto-email function, part of the Booking Diary, can save you hours of work each week. It will send confirmation emails direct from the Booking page, automatically taking information from the booking data and adding this to a configurable email template confirming time, date, price, outstanding amount and much more...

Read more about the Booking Diary here, or watch the video
did You Say free?
Meno enjoy designing arenas so much that we will design your arena free of charge!
Arena Size
A general rule used throughout the Laser Tag industry is 100 sqf (10 sqm) per person for an arena. In large cities where space is at a premium, you will find operators running at 60 sqf (6 sqm) per person.